Product Details
Growing Zones: 3-8 outdoors
(hardy down to -30℉)
3-8 outdoors
Mature Height:

3-4 ft.

Mature Width:

3-4 ft.

Sunlight:

Full Sun

Growth Rate:

Fast

Harvest Time:

May - June

Year to Bear:

Can Fruit the 1st Year!

Botanical Name:

Lonicera caerulea edulis

Does Not Ship To:

AZ, CA, OR, WA
Product Description
A Fragrant Bloomer and Vigorous Berry Producer
The Honeyberry Blue Velvet is a flowering and fruit producing shrub that's the best of both the honeysuckle and blueberry world.

Honeyberries are part of the honeysuckle family, and have white fragrant blooms every spring to let you know winter has passed. The flowers have a sweet scent, similar to honeysuckle blossoms. It will drift through the neighborhood, making your yard smell the most fragrant, and your neighbors jealous.

Place Honeyberry shrubs in containers and keep them on your porch so their blooms will greet your guests with their fresh scent, or place a few indoors to give your home a natural floral scent.

Unique dusty blue berries are produced by these vigorous growers, they're similar to blueberries, but have an oblong oval shape. They have a firm texture, and taste like blueberries, only sweeter.

Pick a few berries off of your plant for a juicy snack that's sweet yet tart, but also very healthy because honeyberries are filled with essential antioxidants and nutrients making them perfect for smoothies and dessert recipes!

Once you start baking with honeyberries your recipes will never be the same and your pies, jams, and more will have your family and friends coming back for seconds, and maybe even thirds! Everyone will wonder why your cobbler tastes better than ever before.

Save money by growing tons of delicious berries in your own yard. The berries found in super markets are often very expensive and don't taste as good as berries grown naturally yourself, without any harmful chemicals or pesticides.

Honeyberry Blue Velvet bushes are extremely easy to grow, they'll adapt to your natural soil, and don't need acidic soil, or any soil amendments, like other fussier berry bushes.

Don't worry about the cold. Honeyberries are extremely cold hardy and can withstand the frigid temperatures up north, down to -30 degrees!

Honeyberries need another variety to cross pollinate with, be sure to pair your bushes with compatible partners like the Honeyberry Blue Moon variety.

People are catching on to the fragrant blooms, and sweet berries that Honeyberries provide. They're growing in popularity and selling out fast. Be sure to order yours before they're gone!
Pollination Info
Honeyberry - Blue Velvet™ Pollination
Honeyberry - Blue Velvet™s are self-fertile. You will get fruit with only one plant. However, adding an additional pollinator will drastically increase the size of your crop. Below are the most effective pollinators we have chosen for your area...
Customer

Reviews

& Photos

Customer Reviews

Write a Review

Ask a Question

Filter Reviews:
dirt
roots
fertilizer
both
issues
berries
gallon container
blue moon
honeyberry
04/08/2020
Alex J.
United States
I recommend this product
Huge root ball well established already blooms.
Order this one with blue moon honeyberry. Both are doing really well. Put a little holly-tone fertilizer and they took off. Can't wait to see what the berries look like and taste like. The roots took up the entire 1 gallon container they were shipped in. Shipped really well no issues. No dirt even spilled out.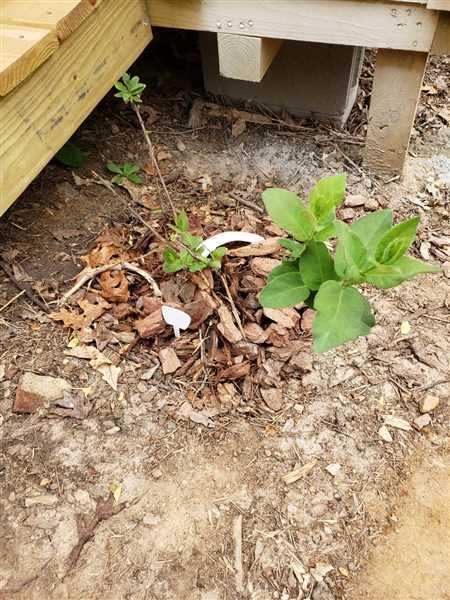 06/30/2019
David T.
United States
Wait & see
Will have to wait & see, did receive them alive & they are growing.
06/19/2019
Anonymous
United States
Ordered 2, 1 Died
About says it all. 1 made it and is doing well. 1 tried and died. Shipping was quick!
honeyberry
Package well arrived on time healthy plant great size interested in what the fruit will taste like.
awsome plants
plants looked great when they arrived
Shipping Details
Most items ship the next business day unless otherwise noted
Estimated Shipping Time: Most orders ship immediately, however we are currently experiencing delays and could take up to 4-7 days from date of purchase. As noted on the website, some items are seasonal, and may only ship in spring or fall. Once your order is shipped, you'll receive an email with a tracking number.
| Amount of Order | Shipping Charge |
| --- | --- |
| Less than $15 | $11.95 |
| $15.00-$23.99 | $13.95 |
| $24.00-$39.99 | $16.95 |
| $40.00-$79.99 | $19.95 |
| $80.00-$98.99 | $24.95 |
| $99.00-$118.99 | $29.95 |
| $119.00- $148.99 | $34.95 |
| $149+ | FREE SHIPPING! |
Shipping Alert:
You can still order, but due to cold weather, we have delayed shipping to the areas shaded on the map below. We want your new plant to thrive right out of the box, so we will wait on shipping your order until the weather is ideal. This includes anyone in Growing Zones 3 & 4. If you are unsure of your growing zone, visit our Growing Zone Finder.

Some plants are not available for immediate shipment, and delayed delivery is noted.

We will resume normal shipping in the Spring. Please see the table below for your approximate ship date.
| | | |
| --- | --- | --- |
| | Growing Zone | Shipping Resumes |
| | Zones 3 & 4 | Week of May 4th |
| | Zones 5 - 11 | Ships Now! |