Product Details
Growing Zones: 5-8 outdoors
(hardy down to -10℉)
5-8 outdoors
Mature Height:

15-25 ft.

Mature Width:

15-25 ft.

Sunlight:

Full-Partial

Growth Rate:

Moderate

Harvest Time:

October

Botanical Name:

Asimina triloba

Does Not Ship To:

AZ
Don't Buy Bare-Root Trees
(learn why below)
Product Description
Discover the Exquisite Taste of the Paw Paw
The dynamic, unique, and undeniably sweet flavors of this best-kept secret will astound you as soon as you take your first bite.
Often described as bearing the taste of a banana cream pie, the Paw Paw has overtones of vanilla custard and banana with a hint of citrus.
And the best part is… the Paw Paw is a native tree, so it's super easy to grow.
· Cold hardy – the Paw Paw may look tropical, but it can handle temperatures down to -10
· Pest, disease and deer resistant – butterflies love this tree, but other insects and even deer aren't a fan
· Ornamental value – radiant deep purple-burgundy blossoms in spring and stunning Gingko-yellow foliage in the autumn
The Paw Paw brings a tropical feel to any yard with its umbrella shaped canopy and long trunk.
Growing all the way up to zone 5, this tree looks tropical, but can handle moderately cold winters.
In fact, the Paw Paw grows wildly all over the East, South and Midwest. So, why haven't you heard of it before?
A short shelf-life makes it difficult to sell at grocery stores and markets, but that's no problem for you.
Eat the large yellow-green fruit fresh of the tree, or freeze the pulp for up to 6 months.
The frozen pulp adds a warm, creamy taste and texture to smoothies, sorbets and ice creams… so you can enjoy your Paw Paws all the way into summer.
The secret is, the Paw Paw is an easy to grow tree that produces fruit with an out of this world flavor you won't be able to get enough of.
But that secret is starting to get out… there's even a Paw Paw festival in Ohio each year. So make sure you don't miss your chance to grow your own Paw Paws.
Not self-fertile, be sure to purchase two varieties. Order yours today!
Pollination Info
Paw Paw Tree Pollination
Paw Paw Trees are not self-fertile. You will need to plant another variety to achieve fruiting.
Customer

Reviews

& Photos
Customer Reviews
Filter Reviews:
condition
flowers
trees
harvest
ones
fruit
size
plants
price
shape
11/13/2019
Jerry D.
United States
I recommend this product
Paw Paw patch
Website was easy and trees arrive a day ahead of time and looked good. They have been in the ground a couple of weeks but appear to be doing well.
10/24/2019
Noreen C.
United States
I recommend this product
Paw paw trees
Very good trees are nice size and healthy
08/10/2019
Anonymous
United States
Nice pawpaws!
This is a nice little pair of pawpaw trees, includes two varieties "Mango" and "Susquehanna". I've done some research on pawpaws and because male and female flowers are rarely present at the same time, it is necessary to plant at least two different varieties. So if you're serious about getting fruit, this here is what you need. The trees arrived well packed, and in great condition. My only minor complaint is that they are quite small. The Mango is just over 12", and the Susquehanna is 18" tall at best, so there is that. I have ordered these from other vendors for around the same price and they were quite a bit larger. Nonetheless, I planted them in a part shade, part sunny spot in some nice coconut fiber and they are looking good and thriving nicely even in the summer heat. I'm excited to see how they'll do in the years to come. Thanks Fast Growing Trees!
06/28/2019
Glenn R.
United States
Paw paws
Your trees are healthier than past companies I've bought from but you need to offer a variety for pollination
06/12/2019
Brady S.
United States
One died.
I sent you a message explaining that one of the trees, the Susquahanna, died. It had dead leaves when it arrived. I left them on for a few days after I planted it, but pulled them off after they showed no progress. I left the tree planted until a few days ago to see if it would leave. It didn't. Can I get another tree to replace it please?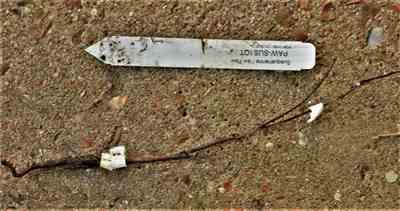 07/12/2019
Fast-Growing-Trees.com
We hate hearing that your tree didn't do well! I'm showing that we were able to help you under our Thrive and Survive Guarantee. We were happy to be able to turn this into a better experience!
Planting & Care
The Paw Paw tree (Asimina triloba) is native to North America. Paw Paw's are commonly planted in USDA growing zones 5-8. Paw Paw's will mature to a fairly large height of 15-25 feet and a width of 15-25 feet wide. Growing all the way up to zone 8, this tree looks tropical, but can handle moderately cold winters. The Paw Paw brings a tropical feel to any yard with its umbrella shaped canopy and long trunk.
Selecting a location: When choosing a place to plant your Paw Paw tree remember to protect it from direct sunlight. Paw Paw's prefer a partial sun location, Paw Paw trees need no more than five hours of sunlight a day. Rich, deep, and well draining soil are ideal conditions from planting new Paw Paws.
Planting Direction:
1) Once you have the perfect planting location scouted out dig a hole that's just as deep as the root ball, and three times as wide.
2) Space the Paw Paw trees 15-25 feet apart.
3) Take a pitch fork or shovel and use it to loosen the soil around the sides of the hole. Remove any debris like grass, dirt clumps, or rocks from inside of the hole.
4) Place your tree in the hole and make sure that its level with the surrounding ground and standing straight upwards a 90 degree angle.
5) Next back fill your hole and gently tamp the soil down to prevent air pockets from forming.
6) Once the planting process is complete give your tree a long drink of water and mulch around the tree to conserve soil moisture.
Watering: Paw Paw trees require adequate soil moisture, especially in the first two years after planting. Avoid over saturating, only water when soil is dry at least 1-2 inches deep. Avoid letting the soil completely dry out.
Fertilization: For optimal growth and fruit production, fertilize 2 times each year with a well balanced fertilizer such as a 20-10-10.
Pruning: The best time to prune is late winter or early spring, when the tree is dormant. Annual pruning will stimulate new growth.
Pollination: Pollination can be a limiting factor in producing fruit. The Paw Paw tree has various species or flies and beetles to pollinate the tree. The Paw Paw tree is not a self-pollinator. If placed inside be sure that the tree is receiving hand pollination.
Harvesting: The Paw Paw will be ready to eat when it is easily plucked from the tree. Paw Paws that are too ripe can have an astringent taste, so don't wait until they've fallen. You can keep your Paw Paw in cold storage for 3 days. If you want to keep them longer, you'll need to freeze the pulp, which will keep for 6 months.
Shipping Details
Most items ship the next business day unless otherwise noted
Estimated Shipping Time: Most orders ship immediately, however some orders may ship in 1-2 business days (we do not ship on the weekends) from date of purchase. As noted on the website, some items are seasonal, and may only ship in spring or fall. Once your order is shipped, you'll receive an email with a tracking number.
| Amount of Order | Shipping Charge |
| --- | --- |
| Less than $15 | $11.95 |
| $15.00-$23.99 | $13.95 |
| $24.00-$39.99 | $16.95 |
| $40.00-$79.99 | $19.95 |
| $80.00-$98.99 | $24.95 |
| $99.00-$124.99 | $29.95 |
| $125+ | FREE SHIPPING! |