Product Details
Growing Zones: 5-8 outdoors
(hardy down to -10℉)
This plant may not thrive in your area
5-8 outdoors
Mature Height:

15-20 ft.

Mature Width:

12-15 ft.

Sunlight:

Full Sun

Growth Rate:

Moderate

Harvest Time:

July

Year to Bear:

Can Fruit the 1st Year!

Botanical Name:

Prunus avium 'Stella'

Does Not Ship To:

AZ, CA, ID, WA
Don't Buy Bare-Root Trees
(learn why below)
Product Description
Sweet and Decadent Mouth-Watering Fruit in 1 Year
Why Stella Cherry Trees?
Love cherries? Don't wait for them. We devote years to growing and pruning these trees so that your Stella Cherry Tree produces fruit in the very first year!
Plus, it's ideal for small spaces. If your gardening space is limited, the Stella is perfect. And unlike most other Cherry Trees that require two to bear fruit, Stella is a self-pollinator, so you only need a single tree to have bushels of your own juicy cherries every season (though more trees mean more fruit). These cherries are ideal for snacking, baking, canning and freezing for maximum versatility.
Why Fast-Growing-Trees.com is Better
Aside from producing your own firm, succulent and sweet cherries, the Stella Cherry Tree is one-of-a-kind because of its wonderful start. We'll deliver a well-branched, healthy specimen - guaranteed to give you many years of production and enjoyment. Basically, because we've planted, monitored and nurtured your Stella, you get a high-quality, proven performer in your landscape.
We've groomed it for you, so it's ready to go and grow. Get fresh, home-grown cherries in only one year – order our popular Stella Cherry Tree today, before it's gone!
Pollination Info
Stella Cherry Tree Pollination
Stella Cherry Trees are self-fertile. You will get fruit with only one plant. However, adding an additional pollinator will drastically increase the size of your crop. Below are the most effective pollinators we have chosen for your area...
Customer

Reviews

& Photos
Customer Reviews
100
reviewers would recommend this product
Write a Review
Ask a Question
Filter Reviews:
tree
leaves
branch
trees
fruit
buds
company
replacement
cherry tree
root ball
10/01/2019
Rose N.
United States
I recommend this product
Stella cherry tree
Everything was and went well,tree is doing well so far,can't wait to see what it does in the spring!
09/25/2019
Lynn P.
United States
Great tree
Great tree, shipped in 2 days, healthy upon arrival, transplanted very well, taller than expected. Highly recommend this company.
09/03/2019
Anonymous
United States
2nd Stella Cherry tree
This was a replacement under warranty for a tree that didn't make it through last winter. By the way, you made that process SO easy, so thank you! This tree looks ok, but not as good as I thought it would by this time. But it's been a crazy summer, so I'm keeping my fingers crossed for next year! I will try to remember to update you.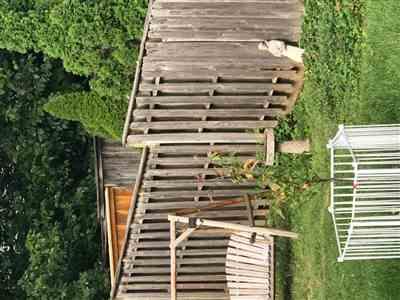 09/01/2019
Anonymous
United States
So far so good!
Tree arrived as expected. A branch was broken during transit, but that is to be expected. So far it appears the tree is healthy and getting established well.
08/28/2019
kathy h.
United States
My Stella Cherry Tree...
Oh my gosh, I do love that tree! It adjusted very well about a week after all of its leaves fell from it... stressed by such a drastic move!!! It now has new, happy leaves growing & enjoying our sunshine here in the hot, dry state of Utah :) Your company IS the bomb!!! I think next year I will probably order a couple of Japanese Maple trees. I have to first check with the gas company. I do thank you for all of your help & your patience!!! Love you!!! Sincerely, Kathy Ann Hanes aka Bunny Lady
Planting & Care
1. Planting: Choose a sunny spot that will give your tree a minimum of 6 hours of direct sunlight per day. Although it will thrive in almost any kind of soil, avoid locations where the soil will remain soggy for prolonged lengths of time - choose an area with well-drained soil. When you're ready to plant, dig a hole that's as deep as the root ball and about three times the width. Then, place the tree, back fill the soil and water to settle the roots. Finally, spread a layer of mulch over the surrounding soil to preserve moisture.
2. Watering: During the growing season, if your tree receives at least an inch of rain every 10 days then no additional irrigation is necessary. If the season is hot and dry, then you may need to provide some additional water. The best way to water is by using a slow trickling garden hose left at the base of the tree. This will allow the water to penetrate the soil more deeply and prevent it from running off over the soil surface. Make sure the ground is fully moisturized all around the root system. 
If you're not sure when to water, simply check the soil about 2 inches down - if the soil is dry, it's time to water.
3. Pruning: A year after planting your tree, prune your tree during winter. Shape the tree to encourage horizontal branch growth with space between branches. And prune once a year as necessary to remove weak, drooping branches. 
4. Fertilizing: Fertilize in the spring and mid-summer using nitrogen fertilizer twice annually, applying 2 weeks after planting and 4 weeks after the first application. Use a complete fertilizer such as 10-10-10 - but fertilizer application ratios vary upon the formulation, so be sure to follow package directions. When applying, be sure fertilizer is 6 to 8 inches away from the trunk.
Tips: In colder climates, avoid fertilizing after mid-summer to prevent new growth that won't harden before fall frosts.
Shipping Details
Most items ship the next business day unless otherwise noted
Estimated Shipping Time: Most orders ship immediately, however some orders may ship in 1-2 business days (we do not ship on the weekends) from date of purchase. As noted on the website, some items are seasonal, and may only ship in spring or fall. Once your order is shipped, you'll receive an email with a tracking number.
| Amount of Order | Shipping Charge |
| --- | --- |
| Less than $15 | $11.95 |
| $15.00-$23.99 | $13.95 |
| $24.00-$39.99 | $16.95 |
| $40.00-$79.99 | $19.95 |
| $80.00-$98.99 | $24.95 |
| $99.00-$118.99 | $29.95 |
| $119+ | Free Shipping! |
Shipping Alert:
You can still order, but due to cold weather, we have delayed shipping to the areas shaded on the map below. We want your new plant to thrive right out of the box, so we will wait on shipping your order until the weather is ideal. This includes anyone in Growing Zones 3 - 6. If you are unsure of your growing zone, visit our Growing Zone Finder.

Some plants are not available for immediate shipment, and delayed delivery is noted.

We will resume normal shipping in the Spring. Please see the table below for your approximate ship date.
| | | |
| --- | --- | --- |
| | Growing Zone | Shipping Resumes |
| | Zones 3 & 4 | Week of May 4th |
| | Zone 5 | Week of April 13th |
| | Zone 6 | Week of March 30th |
| | Zones 7 - 11 | Ships Now! |