* Images shown are of mature plants
---
Product Details
| | |
| --- | --- |
| Mature Height: | 25-30 ft. |
| Mature Width: | 20-25 ft. |
| Sunlight: | Full Sun |
| Growth Rate: | Fast |
| Botanical Name: | Pyrus calleryana 'Autumn Blaze' |
| Does Not Ship To: | AZ, CA |
| Grows Well In Zones: | 4-9 outdoors |
| You are in Growing Zone: | # |
Growing Zones: 4-9 outdoors
(hardy down to -20℉)
Product Description
An Adaptable, Gorgeous Tree Fit For Every Landscape
The Autumn Blaze Flowering Pear Tree is a magnificent choice for every yard. This highly adaptable, durable and resilient tree is unmistakably stunning throughout the year. You can't go wrong by adding this tree to your landscape.
It has remarkable ornamental value in every season. To bring year-round, striking visual interest to your yard, plant as many Autumn Blaze trees as your heart desires. Perfect as a compliment to large evergreen trees or as a central showpiece, the Autumn Blaze will look magnificent all throughout the year.
This tree produces prolific blooms in the spring. The spring delivers gorgeous, fragrant white flowers to the Autumn Blaze. You'll have so many flowers, you may not even see the branches of your tree. Often appearing before the leaves fully unfurl, the blooms create an incredible contrast against the bare branches or the glossy, dark green leaves.
The autumn show gives this tree its name. Of course, in the fall you'll understand the spectacular namesake of the "Autumn Blaze." The dark green foliage transforms into a showstopping deep, crimson. Your neighbors won't be able to look away from the sensational, fiery colors in your yard.
Create your own uses for the Autumn Blaze. You could create a grand entrance to your home by lining your driveway with several Autumn Blaze trees. You could also create a centerpiece to your landscape by grouping several trees together in your yard, or add contrast by placing Autumn Blaze trees alongside taller evergreens or trees with duller autumn colors. This tree looks stunning, no matter where you place it and it is highly adaptable to your needs.
Plant it anywhere and watch it grow. The Autumn Blaze Flowering Pear tree is extremely durable and can grow in a number of climates and soil types. From dry desert landscapes to hot, humid, sandy climates to even the cold, windy northern mountains, this tree will thrive.
This is the prize pear tree! Not only can this tree survive in a variety of climates, it is the most cold hardy flowering pear tree there is. Additionally, the branches are firmer than most pear trees, allowing it to have more wind resistance. You may have had other flowering pear trees fail in the past, but don't be fooled by the beautiful, delicate foliage - the Autumn Blaze is tough and strong.
The Autumn Blaze is an easy choice. No, you won't get any edible pears from this tree, but you also won't get all the upkeep. Instead, you'll get an easy to care for, fast growing, show stopping tree. Don't be the last in your neighborhood to get this tree; order several today!
Planting & Care
Planting Instructions: Choose a spot in your yard that has full sun exposure. If planting several trees together, be sure to leave at least 15' between each tree to give the tree room to grow. The Autumn Blaze will not thrive in shallow soils, so be sure to choose a place that gives your tree the depth it needs to grow. When planting your tree, find the root flare zone. This is the spot where the very top root of the rootball meets the trunk of the tree. Do not place any soil amendments like compost or fertilizer in your soil. Simply dig a hole twice as wide as the root ball and just as long. Place your tree in the hole, making sure the root flare zone is right above the surface of the ground. Do not compact the soil; keep it loose. Make sure there are no competing weeds around the tree and then add a 3" layer of mulch around the tree, extending 6ft. out from the trunk. Keep a 10" area around the tree trunk free from mulch.
Watering: For zones 4-6, you will need to water your tree once a week for the first year of its life. For zones 6-9, you will need to water your Autumn Blaze tree twice a week for 6 months. When watering, lightly add 1-2 gallons over the rootball for every 1 inch of diameter of the tree. In other words, if your tree trunk is 3 inches in diameter, you will water with 3-6 gallons. During the first 5-7 years of your tree's life, water once every 3 weeks in warm weather and once every 6 weeks in cold weather. After this, the tree will survive on natural rainfall.
Maintenance: There is very little maintenance with the Autumn Blaze. If the branches of the other Autumn Blaze trees you have planted begin to rub against each other, prune those branches. There is no other pruning required with this tree.
Shipping Details
Shipping Alert:
You can still order, but due to cold weather, we have delayed shipping to the areas shaded on the map below. We want your new plant to thrive right out of the box, so we will wait on shipping your order until the weather is ideal. This includes anyone in Growing Zones 3, 4, 5, & 6. If you are unsure of your growing zone, visit our Growing Zone Finder.

Some plants are not available for immediate shipment, and delayed delivery is noted.

We will resume normal shipping in the Spring. Please see the table below for your approximate ship date.
| | | |
| --- | --- | --- |
| | Growing Zone | Shipping Resumes |
| | Zones 3 & 4 | Week of May 2nd |
| | Zone 5 | Week of April 11th |
| | Zone 6 | Week of March 28th |
| | Zones 6 - 11 | Ships Now! |
Estimated Shipping Time: Most orders ship immediately. As noted on the website, some items are seasonal, and may only ship in spring or fall. Once your order is shipped, you'll receive an email with a tracking number.
| Amount of Order | Shipping Charge |
| --- | --- |
| Less than $15 | $11.95 |
| $15.00-$23.99 | $13.95 |
| $24.00-$39.99 | $16.95 |
| $40.00-$78.99 | $19.95 |
| $79.00-$98.99 | $24.95 |
| $99.00-$128.99 | $29.95 |
| $129 + | FREE SHIPPING! |
Customer

Reviews

& Photos

Customer Reviews

Write a Review

Ask a Question

Filter Reviews:
phone service
landscape
2017
three
insurance
colors
company
leaves
Wow! Already has lots of leaves
Just got my first autumn blaze Peartree it was a bear stick about 5 feet tall when I got it and on week three it already is covered with green leaves and doing amazing I also used the root rocket in a well-prepared hole and added a tree bubbler to ensure proper watering and it is doing wonderfully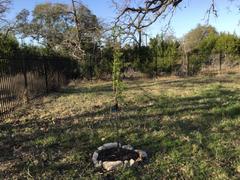 11/09/2021
Anonymous

United States
I recommend this product
Great color
I am going to love it. It will have such beautiful colors in the fall
09/22/2021
Anonymous

United States
I recommend this product
Autumn Blaze trees
I have ordered 9 of these this summer. Easy to plant. Hoping they will grow good and look nice for spring. The last three trees I ordered were even nicer...more leaves..look healthy. I paid for insurance but hoping I wont need it !! Ordered my whole landscape in 2017 from this company. Very happy. The phone service is great also. Totally reccomend this co.