Product Details
Growing Zones: 3-9 outdoors
(hardy down to -30℉)
3-9 outdoors
Mature Height:

30-70 ft.

Mature Width:

30-70 ft.

Sunlight:

Full Sun

Growth Rate:

Fast

Botanical Name:

Gleditsia triacanthos var. inermis 'Shademaster'

Does Not Ship To:

AZ
Product Description
Perfect Shade Tree for Your Backyard or Garden
Why Shademaster Honeylocust Trees?
The Shademaster Honeylocust is everything you could want in a shade tree and more. Providing perfect dappled shade with a classic rounded shape, the Shademaster Honeylocust Tree is highly adaptable, tolerant, hardy, and pest and disease-free.
It's synonymous with the classic shade tree. Though shade trees come in many shapes and sizes, there's something nostalgic about the rounded canopy of a Shademaster Honeylocust. Growing to a large mature height, the Shademaster is ideally sized and rounded, ensuring a timeless Americana look you'll love in your lawn.
And small leaves mean no mess to clean up in the fall. Other shade trees have huge foliage that leave a big mess to clean up in autumn. The Shademaster Honeylocust's leaves are small and delicate But though the leaves may be small, they still dazzle during fall. Turning from bright spring green to golden yellow, the transition of colors on these leaves are reminiscent of the nostalgic sights and smells of autumn.
Why Fast-Growing-Trees.com is Better
Thornless and seedless, the Shademaster Honeylocust Tree is effortlessly maintained. And the Honeylocust Tree grows anywhere. In dry or wet soils, polluted air, poor soil conditions, alkaline or acidic soils, clay or sandy soils, cold weather, hot weather, and even salty air - this highly adaptable, durable and hardy Honeylocust thrives in your yard.
But the best part is we've done the hard work ahead of time - planting, growing and nurturing each Shademaster before it arrives to your door. That means you get a healthy root system, top perks and good looks without any effort on your part. You get pest resistance, disease resistance, deer resistance and virtually no upkeep.
If you want a shade tree, the Shademaster Honeylocust is a go-to. Start growing your Shademaster Honeylocust Tree now - order yours today!
Customer

Reviews

& Photos

Customer Reviews

Write a Review

Ask a Question

Filter Reviews:
tree
leaves
condition
plant
trees
growth
Maple
winds
both
area
08/30/2019
Fran R.
United States
I recommend this product
So far, so good
My Thornless Honeylocust arrived beautifully packaged so there was NO damage at all. I had the hole all ready to go so it was very simple to put it in place. I was concerned because there was only a small tuft of leaves at the very top (it was about 6') and the trunk itself looked a bit spindly so I staked it (probably would have done so anyway as the area gets a lot of strong winds). Other reviews have said they had new growth almost immediately but I've not had that luck. Still, it's a happy little tree which I hope very soon will be a happy BIG tree! The other trees I've purchased here have all done astoundingly well (a 3' maple planted 3 years ago is about 15' now with good branching). I'm really VERY happy and will probably purchase more items from time to time.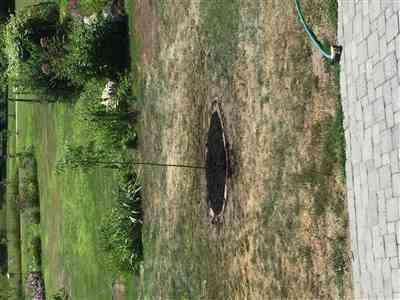 07/24/2019
Amanda M.
United States
trees
Tree arrived healthy and in good condition and is growing well so far.
07/18/2019
Gerald L.
United States
Fast service
Fast service and good prices
Thriving!
We had a much tougher winter than usual and so were worried to see if these would be ok when spring came around. Both are thriving! They have tons of new growth and are so incredibly leafy. They really do seem to be as tough and low-maintenance as they are advertised!
05/16/2019
Anonymous
United States
Very pleased with my tree.
My tree arrived as described. It is growing beautifully. It sprouted new growth within a week of planting. Shipping container was sturdy and held the plant nicely.
Planting & Care
1. Planting: The Shademaster Honeylocust can be planted in any soil or air condition, but it needs to be placed in a spot that receives full sun (6 to 8 hours of sunlight per day).
Plant in a hole twice as wide but just as deep as the root ball. There is no need to amend the soil. You can add mulch under the canopy, but not near the trunk, as the dappled shade will allow plant life to flourish under the canopy.
2. Watering: This tree can tolerate wet or dry conditions. Be sure to water the tree weekly in its young life to ensure proper growth. Generally, checking the soil about 2 inches down and watering when dryness is detected is best.
Other than planting and watering, this tree does not require any pruning, fertilizing or pest or disease management.
Shipping Details
Most items ship the next business day unless otherwise noted
Estimated Shipping Time: Most orders ship immediately, however we are currently experiencing delays and could take up to 4-7 days from date of purchase. As noted on the website, some items are seasonal, and may only ship in spring or fall. Once your order is shipped, you'll receive an email with a tracking number.
| Amount of Order | Shipping Charge |
| --- | --- |
| Less than $15 | $11.95 |
| $15.00-$23.99 | $13.95 |
| $24.00-$39.99 | $16.95 |
| $40.00-$79.99 | $19.95 |
| $80.00-$98.99 | $24.95 |
| $99.00-$118.99 | $29.95 |
| $119.00- $148.99 | $34.95 |
| $149+ | FREE SHIPPING! |
Shipping Alert:
You can still order, but due to cold weather, we have delayed shipping to the areas shaded on the map below. We want your new plant to thrive right out of the box, so we will wait on shipping your order until the weather is ideal. This includes anyone in Growing Zones 3 & 4. If you are unsure of your growing zone, visit our Growing Zone Finder.

Some plants are not available for immediate shipment, and delayed delivery is noted.

We will resume normal shipping in the Spring. Please see the table below for your approximate ship date.
| | | |
| --- | --- | --- |
| | Growing Zone | Shipping Resumes |
| | Zones 3 & 4 | Week of May 4th |
| | Zones 5 - 11 | Ships Now! |