Product Details
Growing Zones: 6-9 outdoors
(hardy down to 0℉)
6-9 outdoors
Mature Height:

10-12 ft.

Mature Width:

4-5 ft.

Sunlight:

Full Sun

Growth Rate:

Moderate

Botanical Name:

Lagerstroemia indica

Does Not Ship To:

AZ
Product Description
Rare, Vibrant Red Color in a Strong-Growing Crape
Why Black Diamond® Crape Myrtle - Best Red™ Trees?
Give your garden or landscape the brilliance it deserves with the bold beauty only the Black Diamond® Red Crape Myrtle can deliver.

Rich, crimson red blooms surrounded by dark, almost pewter-colored, leaves offer stately appeal to any planting location you choose. Considered by many enthusiasts to be the most awesome contrasting combination of flowers and leaves on the market, the Black Diamond® Red Crape means you'll enjoy the show of soothing color from late spring all the way through the fall.
And it's amazingly strong. Aside from its magnificent looks, the Black Diamond® Red Crape Myrtle is a hardy plant that needs little in the way of maintenance. Drought tolerant, mildew resistant and highly productive during the flowering season, this stunning variety is as tough and opulent as its name suggests.
Hardy down to temperatures as frigid as 0 degrees outdoors, the Best Red™ Crape Myrtle breaks the mold. Plus, it can be enjoyed in the colder climates of zones 2 to 5 as well. Just place your Black Diamond® Reds in planters and bring them indoors during harsh winter months!

You'll have the landscape of your dreams. Reaching a maximum height of 12 feet, they can be planted in almost any location. From bold entryway appeal to borders along your driveway, there's nowhere that the versatile Best Red™ Crape Myrtle can't grow.
Why Fast-Growing-Trees.com is Better
You won't find a healthier, better developed Black Diamond®...if you can even find one at all. Local garden centers and big-box retailers rarely stock these unique varieties, and the trees they offer are typically bare-root.
But when you order from Fast Growing Trees, you get a Black Diamond® Crape Myrtle Tree grown and nurtured with meticulous care, ready to thrive in your landscape and burst with color quickly.
In fact, when you buy our larger sizes, you can get the amazingly vibrant color of Best Red™ even sooner.
Fill your garden with the ruby red blooms that only this precious gem can deliver. Order your Black Diamond® Red Crape Myrtle today - before they're gone!
Customer

Reviews

& Photos

Customer Reviews

Write a Review

Ask a Question

Filter Reviews:
tree
leaves
condition
flowers
plant
trees
growth
blooms
shipping
plants
03/28/2020
William G.
United States
I recommend this product
Best Red Crape Myrtle Purchase
Recently purchased new home, and wanted to plant a red flowering crape myrtle. The Black Diamond Best Red was just what I was looking for. However, there were none available at local nurseries, was told to wait until the summer and they might have them then. So, put my order in through Fast Growing Trees, and received the plant in a few days, in fact a day earlier than I thought. Nicely boxed, no damage to the plant, and they included planting instructions. Followed those instructions, and now it is looking good, lots of leaves sprouting. Did not have to wait months to get it locally, so ordering was the way to go. I'm looking forward to seeing flowers this summer instead of maybe finding one locally to plant. Easy to order, and they kept me informed on the shipping.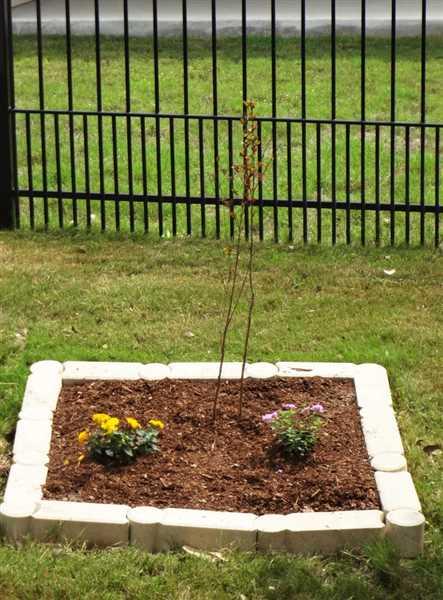 03/23/2020
David N.
United States
Black Diamond Crepe Myrtles
They are planted but no signs of life so far...will have to wait until later in the spring to see if they live to give an accurate review.
02/18/2020
steve M.
United States
Growing Crape Myrtles
Anticipating the scarlet red blossoms of these trees this summer.They should be quite beautiful at that time and since I have already planted them and they very healthy I anticipate years of enjoyment with them. Thank you for your delivery service in delivering everything I ordered in perfect condition. Steve Murphy
02/11/2020
Richard T.
United States
Nice size tree
It appears well rooted in a nice size pot. Of course it's winter so it has no leaves so we'll see how it looks once it leafs out. Decent price for the size of a not so easy plant to get. Shipped well too.
11/12/2019
Anonymous
United States
Black Diamond
Came to us in great condition. Can't wait for the bloom.
Planting & Care
1. Planting: Crapes are full sun lovers, so plant in an area with well-drained soil and 6 to 8 hours of sunlight daily.
After you have found your planting area, dig your hole twice as wide as the root ball and just as deep. Comb your hands over the root ball to free up the roots a bit before planting. Place your tree in the hole and make sure that the root crown (where the root ball meets the trunk of the tree) is level with the soil surface. Backfill the hole and water to settle the tree's roots. Finally, mulch the area around the tree to conserve moisture.
2. Watering: Though they are drought tolerant once established, you may have to water young trees more often, especially in the summer heat. If you're not sure when to water, however, simply check the surrounding 3 inches of soil for dryness and water when this area is dry.
3. Fertilizing: Your Crape will greatly benefit from a light application of a complete, balanced, slow-release fertilizer formula in the early spring and summer seasons.
4. Pruning: For a more graceful tree shape, remove all but 4 to 5 strong trunks and then remove the lateral branches around the lower half of the tree. Remove any damaged or crossing branches during the late winter, as well as any suckers, or low-growing branches.
Shipping Details
Most items ship the next business day unless otherwise noted
Estimated Shipping Time: Most orders ship immediately, however some orders may ship in 1-2 business days (we do not ship on the weekends) from date of purchase. As noted on the website, some items are seasonal, and may only ship in spring or fall. Once your order is shipped, you'll receive an email with a tracking number.
| Amount of Order | Shipping Charge |
| --- | --- |
| Less than $15 | $11.95 |
| $15.00-$23.99 | $13.95 |
| $24.00-$39.99 | $16.95 |
| $40.00-$79.99 | $19.95 |
| $80.00-$98.99 | $24.95 |
| $99.00-$118.99 | $24.95 |
| $119 + | FREE SHIPPING! |
Shipping Alert:
You can still order, but due to cold weather, we have delayed shipping to the areas shaded on the map below. We want your new plant to thrive right out of the box, so we will wait on shipping your order until the weather is ideal. This includes anyone in Growing Zones 3 - 5. If you are unsure of your growing zone, visit our Growing Zone Finder.

Some plants are not available for immediate shipment, and delayed delivery is noted.

We will resume normal shipping in the Spring. Please see the table below for your approximate ship date.
| | | |
| --- | --- | --- |
| | Growing Zone | Shipping Resumes |
| | Zones 3 & 4 | Week of May 4th |
| | Zone 5 | Week of April 13th |
| | Zones 6 - 11 | Ships Now! |