* Images shown are of mature plants
---
Product Details
| | |
| --- | --- |
| Mature Height: | 8-15 ft. |
| Mature Width: | 6-12 ft. |
| Sunlight: | Full-Partial |
| Growth Rate: | Moderate |
| Botanical Name: | Syringa vulgaris |
| Does Not Ship To: | AZ |
| Grows Well In Zones: | 3-7 outdoors |
| You are in Growing Zone: | # |
Growing Zones: 3-7 outdoors
(hardy down to -30℉)
Product Description
The most fragrant blossoms in the world!
Fragrant lavender flower clusters bloom mid to late spring, filling your yard with sweet smelling fragrances for weeks, if not months.

These plants are so aromatic.

These lilac shrubs make excellent hedges. They mature up to 8-15 feet tall, and give you a flowering alternative to most privacy shrubs. Trim once a year or leave them alone to grow into their natural form.

Purple Lilac bushes reach their full size in a hurry... so you get a mature hedge quickly. Known for its cold hardiness, these lilacs will thrive in the north.

Adaptable to most soil conditions, and pest resistant, too! A fast grower that requires minimal care... just plant it and forget it!

Gives your yard unequivocal fragrance and color for a lifetime!
Planting & Care
Common Purple Lilacs also know as (Syringa vulgaris) are one of the most popular fragrant multi blooming shrubs. These plants can bloom gorgeous white, pink or lavender clusters and reach a height of 8-15 ft. Lilac growth can range from 12-24 inches yearly; depending your growing environment and conditions. They are best grown in zones 3-7.
Choosing a location: Lilacs can tolerate full sun to partial shade, but prefer 6 hours of sun for the best bloom. In warmer climates plant your lilacs in afternoon shade so that they are not exposed to hot afternoon sun. Lilacs prefer rich, moist soil but do not like to be in areas that retain water for a long period of time.
Planting directions:
1) After choosing your area, dig a hole that is twice as wide and just as deep as the container that the plant arrives in.
2) Carefully remove the plant from the container. Lightly tapping the container will help to loosen it if it is difficult to remove.
3) Lightly comb the roots with your fingers to loosen the roots so that the spread out more quickly.
4) Place your plant in the hole so that the top of the soil is even with the surrounding soil level.
5) Back fill with a mixture of native soil and compost. These plants like rich soil so you can use a 50/50 mixture of compost and native soil. Water after every few inches to remove any air pockets. Tamp the soil well when done to eliminate air pockets.
6) Water well when done and cover the area with mulch to protect the roots and help them conserve moisture.
Watering: Lilacs like moist but not wet soil, they will need to be watered regularly while establishing. They'll need water once or twice a week (sometimes more in extreme heat), allowing the soil to dry 1-2 inches down before watering again.
Pruning: Lilacs do not need much pruning except to remove damaged or crossing branches. If you remove faded or spent flowers immediately, it will increase the amount of flowers the following season.
Fertilization: Fertilize lilacs in early spring before bloom with a well balanced fertilizer to encourage growth and blooms. A 10-10-10 or all purpose shrub fertilizer will be adequate, please read and follow the label instructions.
Shipping Details
Estimated Shipping Time: Most orders ship immediately. As noted on the website, some items are seasonal, and may only ship in spring or fall. Once your order is shipped, you'll receive an email with a tracking number.
| Amount of Order | Shipping Charge |
| --- | --- |
| Less than $15 | $11.95 |
| $15.00-$23.99 | $13.95 |
| $24.00-$39.99 | $16.95 |
| $40.00-$79.99 | $19.95 |
| $80.00-$98.99 | $24.95 |
| $99.00-$128.99 | $29.95 |
| $129.00-$148.99 | $39.95 |
| $149.00-$178.99 | $49.95 |
| $179 + | FREE SHIPPING! |
Customer

Reviews

& Photos

Customer Reviews

Write a Review

Ask a Question

Filter Reviews:
plants
leaves
tree
shape
soil
people
complaint
service
husband
Fast Growing Trees
10/07/2021
Anonymous

United States
I recommend this product
Common Purple Lilac
I only had one complaint with dealing with Fast Growing Trees, they were suppose to ship my Lilac's on the 15th of September so they would arrive on Saturday The 17th of September, that didn't happen. The trees were shipped on the 16th and arrived on the 18th. This was not communicated well and I was forced to have the workman two days instead of one. I was pleased with my plants, they arrived in good shape and seem to be doing well in their new home. They were planted the day they arrived, watered everyday for the first week and since I have water them about twice a week.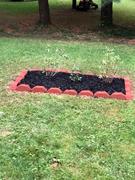 10/08/2021
Fast-Growing-Trees.com
We are so sorry for the mix-up and for the inconvenience this caused! We're looking into what happened!
09/22/2021
Anonymous

United States
I recommend this product
Lilac
This tree has beautiful dark green leaves, all on one stalk. Doing great ! It is small and strong. It was packed with the right amount of soil and dampness.
07/05/2021
Anonymous

United States
I recommend this product
FastGrowingTrees
Service was great. Tree delivered on time in great shape
05/19/2021
John Z.

United States
I recommend this product
Lilacs
Excellent. The plants arrived in good shape and they are growing fast.
05/07/2021
Anonymous

United States
I recommend this product
Purple Lilac
Great! People were very helpful. This plant is really growing.