* Images shown are of mature plants
Plant Care
View Full Planting & Care Instructions
Sunlight These shrubs grow best in full sun to partial shade, so plant them in an area that gets around 3-6 hours of direct sunlight per day.
Watering Water your Hetz Midget Thujas when the soil is dry about 2 inches down.
Fertilizing You can fertilize in the first Spring with an all-purpose evergreen and shrub fertilizer if you wish to give them a boost, but otherwise these shrubs do not need regular fertilization.
---
Product Details
| | |
| --- | --- |
| Mature Height: | 3-4 ft. |
| Mature Width: | 4-5 ft. |
| Sunlight: | Full-Partial |
| Growth Rate: | Slow |
| Botanical Name: | Thuja occidentalis 'Hetz Midget' |
| Does Not Ship To: | AZ |
| Grows Well In Zones: | 2-7 outdoors |
| You are in Growing Zone: | # |
Growing Zones: 2-7 outdoors
(hardy down to -40℉)
Product Description
The Thuja with Global Appeal
Why Hetz Midget Thuja Shrubs?
The Hetz Midget Thuja Shrub is a well-rounded evergreen, particularly for its wonderful globe silhouette and convenient dwarf size. Plus, it's a hardy and adaptable shrub that's excellent for everything from containers to rock gardens and plant beds.
Unlike ordinary columnar or pyramidal evergreens, the Hetz's distinctive shape will singlehandedly transform the design of your garden or landscape. Not to mention its rich, green foliage that's thick and full but slow-growing to enable a variety of suitable planting options. Plus, because it's slow-growing, that means frequent pruning is a thing of the past - you get a neat, tidy shape without much work.
And since it's a hardy shrub, the Hetz stands up to frigid winter temperatures all while maintaining its trademark forest green color. All of this and more means big looks for a small shrub. Especially because the Hetz's compact and rounded growth habit makes care simple.
Why Fast-Growing-Trees.com is Better
The Hetz Midget Thuja is highly sought-after, making it difficult to find at your local garden center. But when you order your Hetz from Fast Growing Trees, you not only get its incomparable growth...but you also get a healthy head start.
We've planted, grown and shipped your Hetz with meticulous care, so you get a hassle-free shrub that's ready to thrive in your landscape.
And unlike other retailers, we never ship bare-root. Your Hetz arrives at your door in nutrient-rich soil, ready to thrive as soon as it's planted.
Compact enough for containers yet well-suited to the outdoors, the Hetz Midget Thuja Shrub is unlike any other. Get the ball rolling and order your Hetz Midget Thuja today!
Planting & Care
1. Planting: These shrubs are full to partial sun lovers that require around 3 to 6 hours of sunlight daily. They also prefer moist soil, though they can tolerate dry conditions and different soil types.
When you're ready to plant, dig a hole that is twice as big around as your shipped container and just as deep. Remove your shrub from the container and gently comb the roots to loosen the roots. Place the shrub in the hole, ensuring that the root ball is level. Backfill the hole and cover the area with mulch to help protect the roots.
2. Watering: Water when the soil is dry about 2 inches down - the timing will vary depending on climate and conditions.
3. Fertilizing: Hetz Midget Thujas do not need regular fertilization. You can fertilize the first spring to give them a boost - an evergreen-specific fertilizer is ideal.
4. Pruning: You can prune to maintain size and shape, but regular pruning is not required.
Shipping Details
Shipping Alert:
You can still order, but due to cold weather, we have delayed shipping to the areas shaded on the map below. We want your new plant to thrive right out of the box, so we will wait on shipping your order until the weather is ideal. This includes anyone in Growing Zones 3, 4, 5, & 6. If you are unsure of your growing zone, visit our Growing Zone Finder.

Some plants are not available for immediate shipment, and delayed delivery is noted.

We will resume normal shipping in the Spring. Please see the table below for your approximate ship date.
| | | |
| --- | --- | --- |
| | Growing Zone | Shipping Resumes |
| | Zones 3 & 4 | Week of May 2nd |
| | Zone 5 | Week of April 11th |
| | Zone 6 | Week of March 28th |
| | Zones 6 - 11 | Ships Now! |
Estimated Shipping Time: Most orders ship immediately. As noted on the website, some items are seasonal, and may only ship in spring or fall. Once your order is shipped, you'll receive an email with a tracking number.
| Amount of Order | Shipping Charge |
| --- | --- |
| Less than $15 | $11.95 |
| $15.00-$23.99 | $13.95 |
| $24.00-$39.99 | $16.95 |
| $40.00-$78.99 | $19.95 |
| $79.00-$98.99 | $24.95 |
| $99.00-$128.99 | $29.95 |
| $129.00-$148.99 | $39.95 |
| $149.00-$178.99 | $49.95 |
| $179 + | FREE SHIPPING! |
Customer

Reviews

& Photos

Customer Reviews

Write a Review

Ask a Question

Filter Reviews:
condition
plants
order
size
something
ground
shrubs
hopes
service
both
09/19/2021
Marivir H.

United States
08/09/2021
Anonymous

United States
05/11/2021
Jennifer N.

United States
I recommend this product
Fantastic
I ordered these and they came much faster than expected. They are adorable. I ordered the smallest size and they are extremely tiny. I am ok with that because I will enjoy watching them grow. An unheard of winter storm in Texas pretty much destroyed all of my landscaping. These were a site for sore eyes and I look forward to watching them grow. It says they are slow growing but I've got nothing but time. I was so impressed by the packaging. We thought out and so effective for shipping something so delicate. They arrived without any damage and were so green. Very impressed.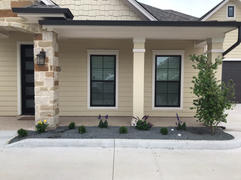 11/04/2020
Anonymous

United States
10/13/2021
Anonymous

United States
I recommend this product
little bush that could
This is my 1st time using an on line nursery. When the bush was delivered, it was healthy,. I uncovered it immediately to let it get used to the area where I plan to plant it. I left it out in the rain, and then, with in a week it was planted. So far so good. It seems to be thriving.