---
Product Details
| | |
| --- | --- |
| Mature Height: | 10-15 ft. |
| Mature Width: | 5-10 ft. |
| Sunlight: | Part Sun - No Full Sun in Zones 8-9 |
| Growth Rate: | Fast |
| Botanical Name: | Dendrocalamus strictus |
| Does Not Ship To: | AZ |
| Grows Well In Zones: | 4-11 patio / 8-11 outdoors |
| You are in Growing Zone: | # |
Growing Zones: 4-11 patio / 8-11 outdoors
(hardy down to 20℉)
Product Description
Edible, Easy-Growing & Non-Invasive Bamboo
Why Edible Bamboo Plants?
Known as the Male Bamboo or Calcutta Bamboo, the Edible Bamboo Plant is valued for its incredibly fast growth and unique form. And since it's perfect for growing and preparing a one-of-a-kind culinary treat, it lives up to its name!
Simply pick your young bamboo shoots, bring them indoors to boil and prepare, and enjoy the fruits of your labor. Edible Bamboo has a delectable flavor unlike any other and is perfect for adding to a number of recipes.
Even better? It's non-aggressive and non-invasive. It won't run all over your yard and it's ideal for small spaces, from urban patios to containers on your porch. That means you can experience the delight of home-grown bamboo without hassle or fuss.
Plus, it's tolerant of cold and heat. This is perhaps the easiest-to-grow bamboo variety available. It's even tolerant of harsh sunlight, heat and drought conditions. Unlike other needy varieties, it won't shrivel up and die back when faced with tough landscape issues.
Why Fast-Growing-Trees.com is Better
You won't find this unique variety at your local garden center. With the Edible Bamboo, not only will you get a one-of-a-kind plant that's second to none...but you also get a promise of fast, easy growth and no-nonsense care.
As this unique bamboo grows in popularity, we will quickly run low on quantity, so don't wait...order your Edible Bamboo today!
Planting & Care
1. Planting: Plant your Edible Bamboo in an area that's protected from high winds and receives full to partial sunlight (anywhere from 4 to 6 hours of sunlight daily).

The Edible Bamboo will adapt to your natural soil even if it's sandy or heavy in clay as long as it's well-draining.
Once you've selected your location, dig a hole large enough to accommodate your Edible Bamboo Plant's root ball, plant your Bamboo and backfill the soil.
2. Watering: Depending on your climate, water your Bamboo at least twice weekly. If you're not sure when to water, simply check your surrounding soil about 2 or 3 inches down.

3. Fertilizing: Early every spring and fall, feed your Edible Bamboo with a slow-release fertilizer that's high in nitrogen.

Note: Bamboo can contain a toxin called taxiphyllin when eaten in large quantities raw. When harvesting and eating your bamboo shoots, store them in a cool, dark place after harvest and enjoy them within 2 weeks to avoid a bitter taste. We recommend the popular preparation method of boiling or blanching the shoots before eating.

Shipping Details
Shipping Alert:
You can still order, but due to cold weather, we have delayed shipping to the areas shaded on the map below. We want your new plant to thrive right out of the box, so we will wait on shipping your order until the weather is ideal. This includes anyone in Growing Zones 3, 4, 5, & 6. If you are unsure of your growing zone, visit our Growing Zone Finder.

Some plants are not available for immediate shipment, and delayed delivery is noted.

We will resume normal shipping in the Spring. Please see the table below for your approximate ship date.
| | | |
| --- | --- | --- |
| | Growing Zone | Shipping Resumes |
| | Zones 3 & 4 | Week of May 2nd |
| | Zone 5 | Week of April 11th |
| | Zone 6 | Week of March 28th |
| | Zones 6 - 11 | Ships Now! |
Estimated Shipping Time: Most orders ship immediately. As noted on the website, some items are seasonal, and may only ship in spring or fall. Once your order is shipped, you'll receive an email with a tracking number.
| Amount of Order | Shipping Charge |
| --- | --- |
| Less than $15 | $11.95 |
| $15.00-$23.99 | $13.95 |
| $24.00-$39.99 | $16.95 |
| $40.00-$78.99 | $19.95 |
| $79.00-$98.99 | $24.95 |
| $99.00-$128.99 | $29.95 |
| $129.00-$148.99 | $39.95 |
| $149.00-$178.99 | $49.95 |
| $179 + | FREE SHIPPING! |
Customer

Reviews

& Photos

Customer Reviews

Write a Review

Ask a Question

Filter Reviews:
return buyer
carrier
landscaping
bamboo
fact
some
success
Fast Growing Trees
things
company
09/03/2021
Ray C.

United States
Super dried out
Everything I've ordered so far has come in super good condition and I really like ordering from fast growing trees but the 2 gallon edible bamboo plant came today completely bone dry and the box was already fully open when it was delivered and every single leaf turns to small pieces and dust if you mess with them at all an they have no flex at all their like chips and their super curled in and I'm hoping that when I plant it that the roots hopefully are good and that it hopefully sends up new shoots or something but even the dirt and stems are bone dry down to the base of the plant so I'm not sure if this ones gonna make it but if it does I'll update my review with pics of it when it's doing better! And like i said I've loved everything I've gotten other wise and I plan on ordering a bunch of citrus from here soon and I just ordered the veranda and grand nein banana and the calomondin citrus and I plan to order pawpaws and some other fruits soon to and everything I've gotten from here so far other than the bamboo I would rate 5 stars 100% and I'm super happy with everything else I've gotten so far and I hope that everything else comes in the same condition as everything that's come before the bamboo! :) and if the bamboo survives I will change this to a 5 star review!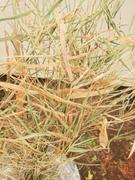 09/08/2021
Fast-Growing-Trees.com
We are so sorry to hear how your bamboo arrived! We have reached out privately to help get a replacement!
12/01/2021
Anonymous

United States
Too early to tell
I haven't been able to eat this bamboo, I hope it will grow more, actually it has grown fast but not enough for me to eat some. I wish the company could explain from where to cut and eat the bamboo
11/15/2021
Anonymous

United States
I recommend this product
Edible Bamboo
I love the plant.
07/07/2021
Jennifer O.

United States
I recommend this product
Love them
I can't wait to be able to ear them
06/30/2021
Michael H.

United States
I recommend this product
Hopeful
So far so good but it does look like it's going to take some time.