Plant Care Resource Center
We're here to keep you growing! Find expert planting and care tips, landscape inspiration, our top plant picks and more.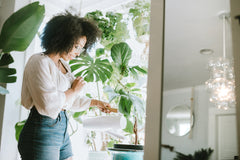 Plant problems? We're here to help!
From dry leaves to discoloration, get our expert guide to diagnosing and treating common plant problems and keep your plants growing healthy this season and beyond!
Featured Videos
Tools